Feel overwhelmed with all the beautiful rooms on Pinterest but don't know where to start with your own

Have lots of amazing ideas but are unsure how to make them work

Scour online or retail stores for HOURS looking for perfect rug/artwork/bed linen only to get it home and it just doesn't suit your space

Want to plan a nursery from scratch

Have a little one's room that's just no longer practical for them

Need to make the most of a small/awkward/overflowing room but just not sure where to start

Want to get in touch with your own inner interior designer

Want to have an amazingly FUN 4 weeks, learning new skills and meeting lots of interior enthusiasts just like you
Then Kids Rooms 101 is for you!
We've created Kids Rooms 101 to put OUR decorating tools, knowledge and skills into YOUR hands. 
For just two hours per week, over 4 weeks, or at your own pace, you'll learn the fundamental design principles that has made Petite Interior Co. the worlds largest children's interior design studio. 
As well as getting unprecedented access to our tips and tricks, you'll learn how to create your own professional design or mood boards, with just basic computer skills. 
You'll be included in monthly video sessions with Bel Kurtz, the CEO and head designer of Petite Interior Co. You'll also be invited to join our student Facebook group, where you can share your projects, new product finds and make friends with other like minded interior lovers. When you're filled with inspiration and ready to put what you've learnt into action, you'll have all the skills and tools that you'll need to make all of your decorating decisions with confidence! Not only for your kid's spaces, but throughout your entire home! 
We'd love to meet you! Come and join us for Kids Rooms 101. 
Children's spaces are a joy to create.
Unless you've purchased 3 rugs that don't work or your child has an overflowing collection without the right storage solutions!
If you've ever looked around your own little one's room and suddenly realised it's just not working or you'd simply like to embark on an exciting redecorating project, Kids Rooms 101 is for you.
Belinda Kurtz from Petite Interior Co. has been designing some of the most Pinterest worthy nurseries, Children's and Teen spaces for almost 5 years and in this course, shares her expertise with you.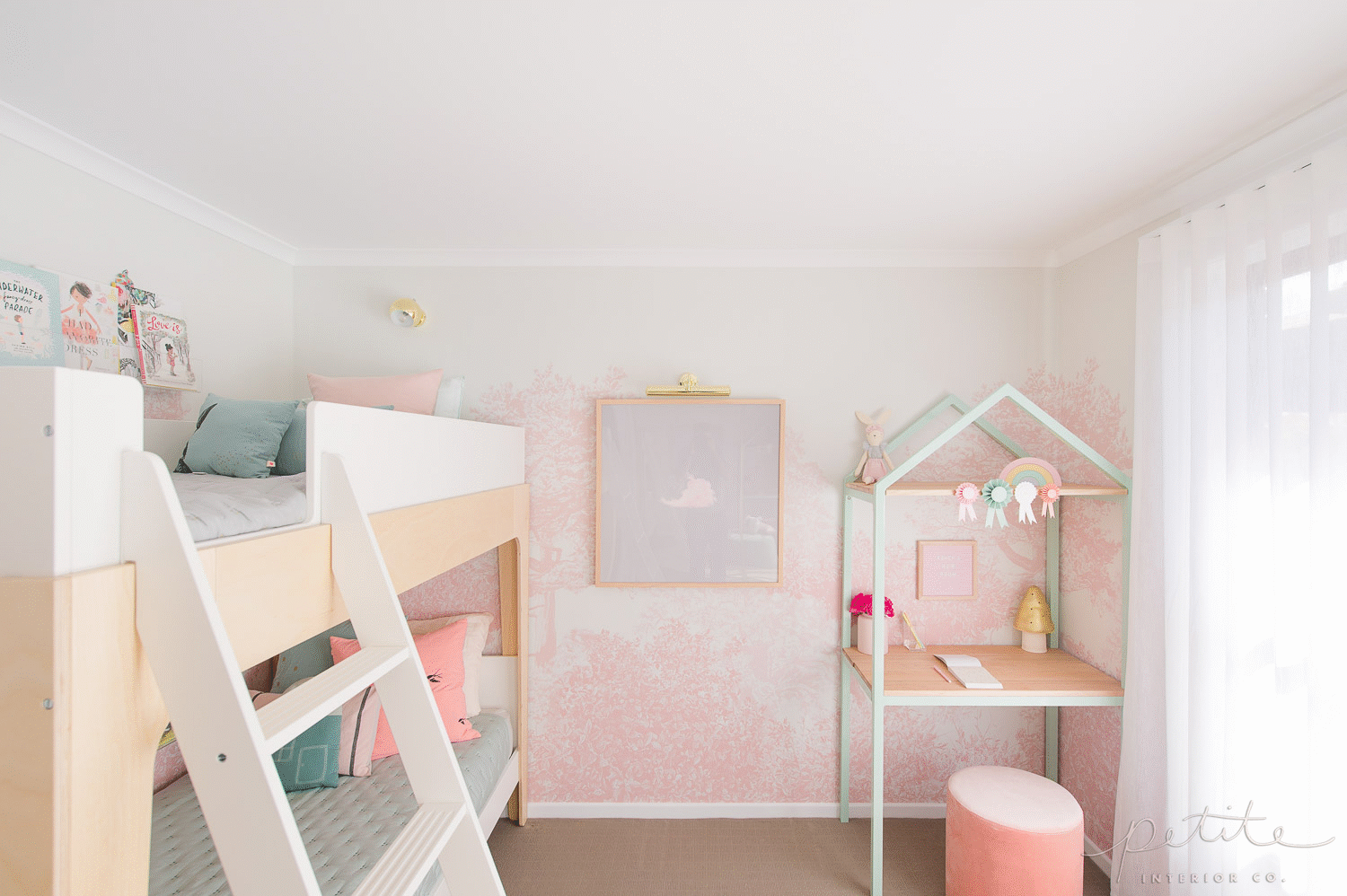 4 weekly modules delivered via demonstration videos, workbooks and worksheets

Exclusive discount codes

Private Facebook group membership

Learn how to create your own professional design/mood boards

Feedback from our students and team

Build your skills with our monthly design challenges

Organisation and Storage ebook

Clothing label printables

Lifetime membership to the course
Enjoy exclusive discounts codes!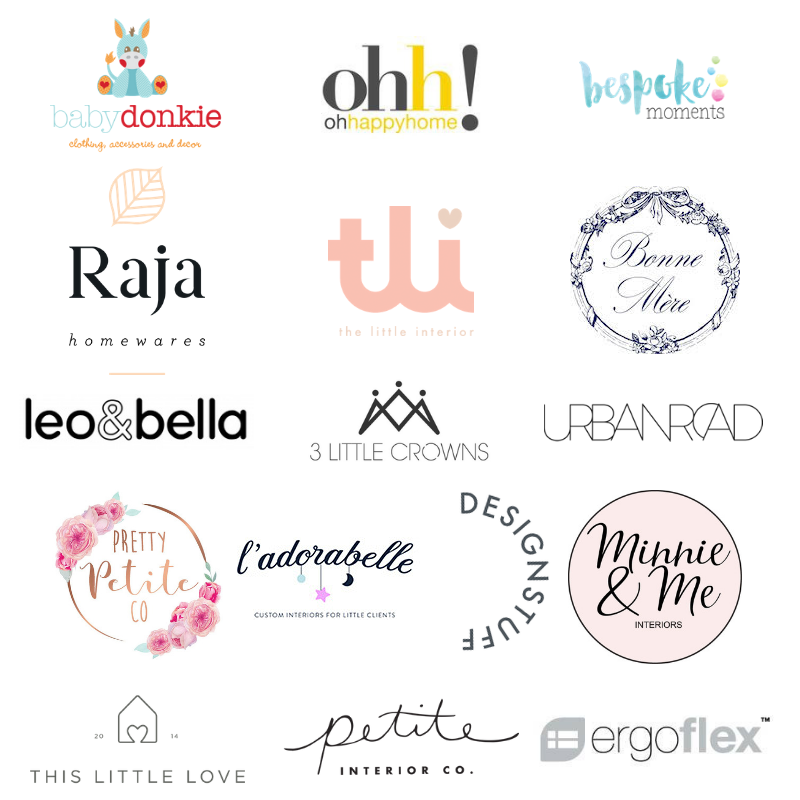 Beautifully Designed Workbooks!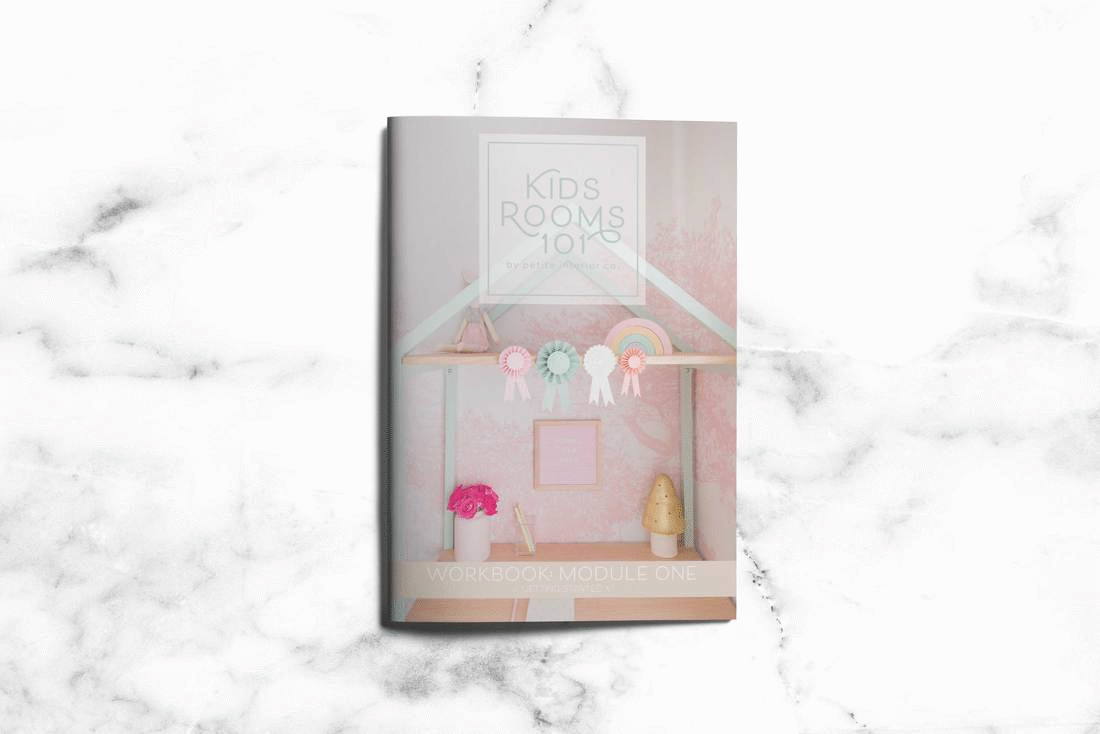 Week One: Getting Started

Start gathering ideas and inspiration. Download our checklist so you don't forget a thing!

Week Two: Design Principles

Learn the fundamental interior design principles Bel uses to create her magazine worthy client rooms.

Week Three: Planning and Design

We'll show you step by step how to create a professional design board with products from our favourite suppliers.

Week Four: Installation

Now that you have designed your child's dream bedroom it's time to put it all together! Learn Bel's tips and tricks on how to style to perfection.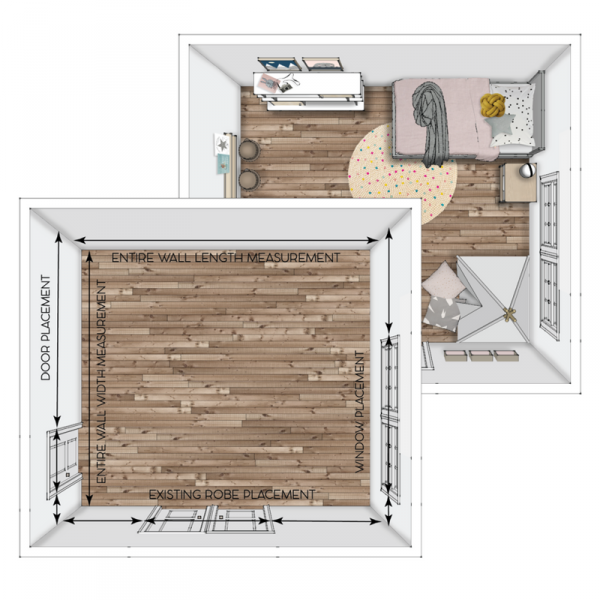 Design Board Tutorial
Learn how to create design boards like the professionals!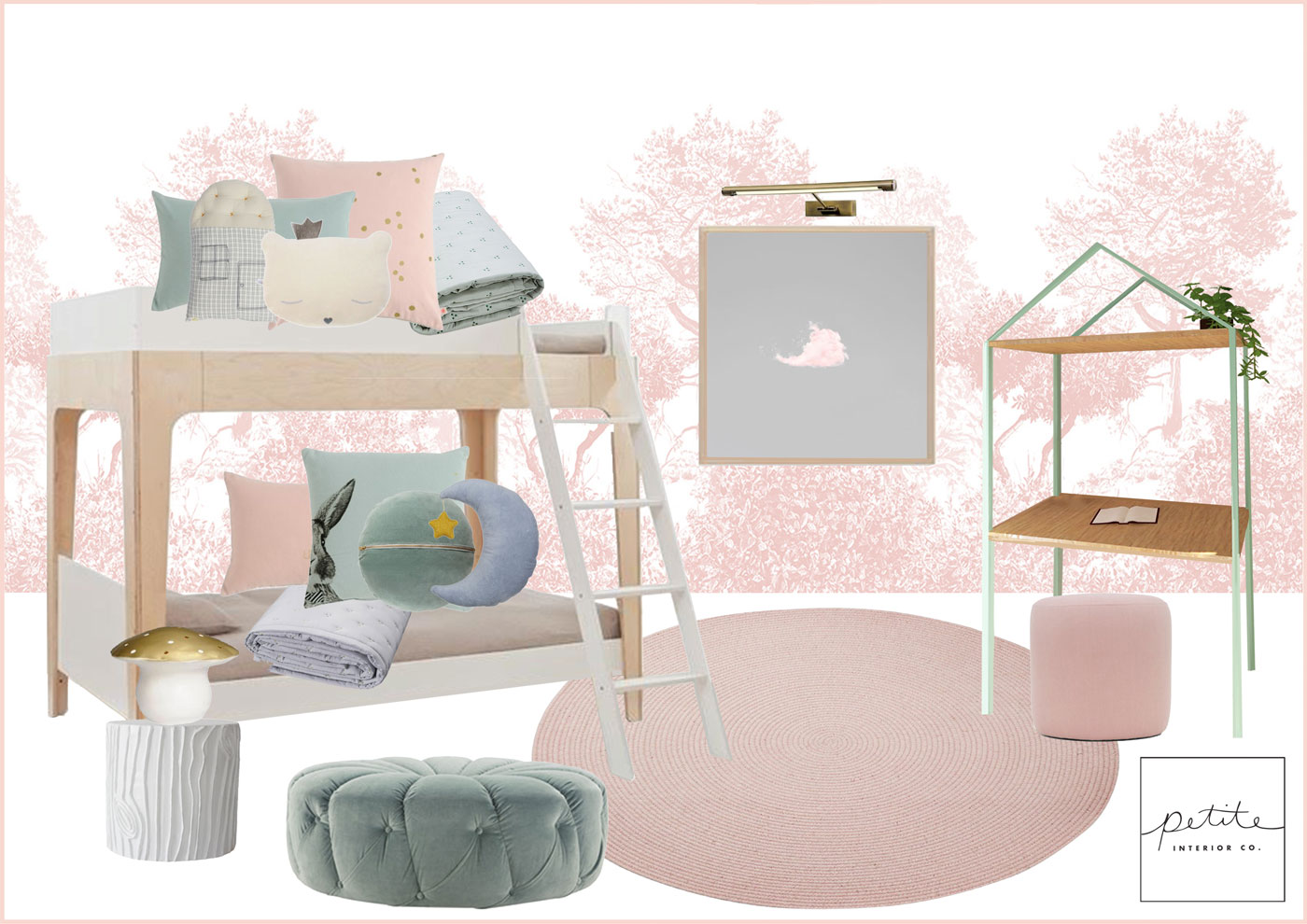 Bel Kurtz is the head designer at Petite Interior Co.™, the world's largest children's interiors studio and co-creator of Kids Rooms 101.
Learn from the best in the business as Bel guides you through how to design your child's bedroom from start to finish. 
Ali Hume is the Co-creator and online course developer behind Kids Rooms 101.
Ali will show you how to create your own professional design/mood boards and will offer her support via our exclusive Facebook group.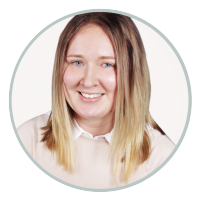 When does the next course start?
Courses will resume in 2021. Please email kidsrooms101@gmail.com to be out on the waitlist. 
Gift certificates will be verified and processed during business hours (excluding Australian public holidays) via email.
How much time will the course take?
The course is self-paced with 4 modules and 20 lessons in total.
To get the most out of this course it is recommended to dedicate at least  2 hours a week per module. 
How is the course delivered?
Each module will be released weekly over the 4 weeks of the course.
Students will receive a weekly email with their login details.
The course will be delivered within a private membership site via demonstration videos, workbooks and worksheets.
What is your refund policy?
Due to the digital nature of this course there will be no refunds.
How long will I have access to the course?
You will have lifetime access to this course.
Is the course available worldwide?
Yes! We have students who live all around the world. 
Guys, I learned SOOO much in it. It's chock full of concrete takeaways and design principles. Designing kids rooms is SO different than other spaces! Tips like the main functionalities of a kids room you should keep in mind, how to create a focal point, ways to display items that are important to your kiddoss and how to pick the right rug size and art. But perhaps what you guys will love most, because you ask me about it alllllll the time, are the easy-to-use (and free or super affordable) tools they've discovered to build design/mood boards. BOOM! They blew my mind what they could put together without the crazy expensive software I typically use!

Kelly Mindell Founder of Studio DIY
Featured on Studio DIY!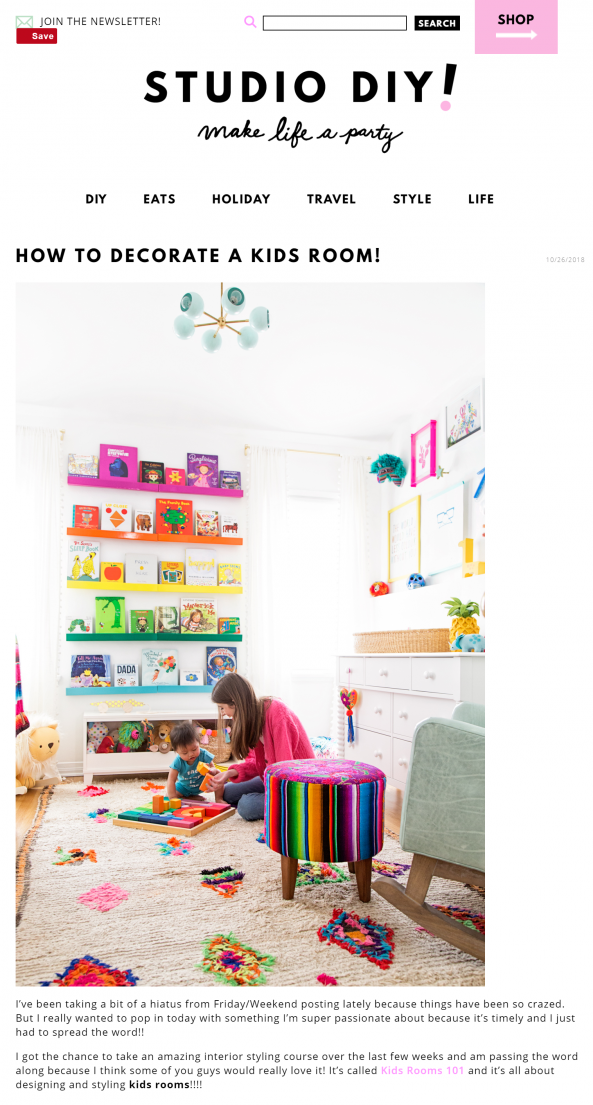 I am so thrilled at how much I've learnt and how much value I've received from Bel and Ali and Kids Rooms 101, it¹s completely exceeded my expectations. The girls have absolutely over delivered and I've loved every minute of it! Thank you so much for sharing your creativity, wisdom and inspiration with us, you are truly generous women and you have made a huge impact on my home in just a few short weeks. Kids Rooms 101 is an essential investment for any mum wanting to transform her child¹s room or any room in the house for that matter! I kept seeing all these gorgeous kids rooms on Instagram but I had no idea how to set up my daughters space in a way that truly reflected her personality but was also stylish and pretty. To be honest, my initial attempts felt a bit daggy, so when I was thinking of signing up to Kids Rooms 101 I wasn't sure if I would have the creative vision to pull it off, I also doubted the girls could transfer their creative genius to me! However, I was so surprised that with a few simple Edesign rules and some awesome tools, Ali and Bel managed to take something so complicated (to me) and make it into a simple step-by-step process with bite size pieces I could actually work with. With Kids Rooms 101 I've come away with some gorgeous design boards, enormous inspiration, a lovely community of special mums, lots of beautiful products and ideas and best of all, I've discovered my own design aesthetic and I've now got the confidence to create a truly special room for my little girl. Thanks so much girls, I've already recommended Kids Rooms 101 to lots of my friends and clients.

Kate Turner
I'd like to thank you both for putting together Kids Rooms 101! I've really enjoyed the course and I found even the most basic tips incredibly helpful. From colour choice to rug placement I feel much more confident in designing a child's room now than I did beforehand and I feel like a like of the things we've learned are universally applicable to any kind of room design. I especially enjoyed the design board component and found that information invaluable because it allows me to put my ideas onto paper which is something I was struggling with as someone who has no design background. Bel and Ali your support and guidance has also been fantastic, thanks so much for answering everyone's questions and for the advice you have given when required. I would definitely recommend this course for anyone who has a keen interest in designing kids rooms and I look forward to course updates in the future.

Jess Douglas-Monks
I have thoroughly enjoyed the Kids Rooms 101 course. My knowledge has been expanded and my creative side inspired. I loved how the lessons, video clips and exercises were sequentially structured, allowing you to make appropriate choices for your personal situation. This course has given me the confidence and tools to design my own kids rooms and make their little dreams come true. The flexibility and Q and A sessions were invaluable. Thank you for creating such a convenient and cost effective course. It has honestly been exactly what I needed at this time!

Briana Mitchell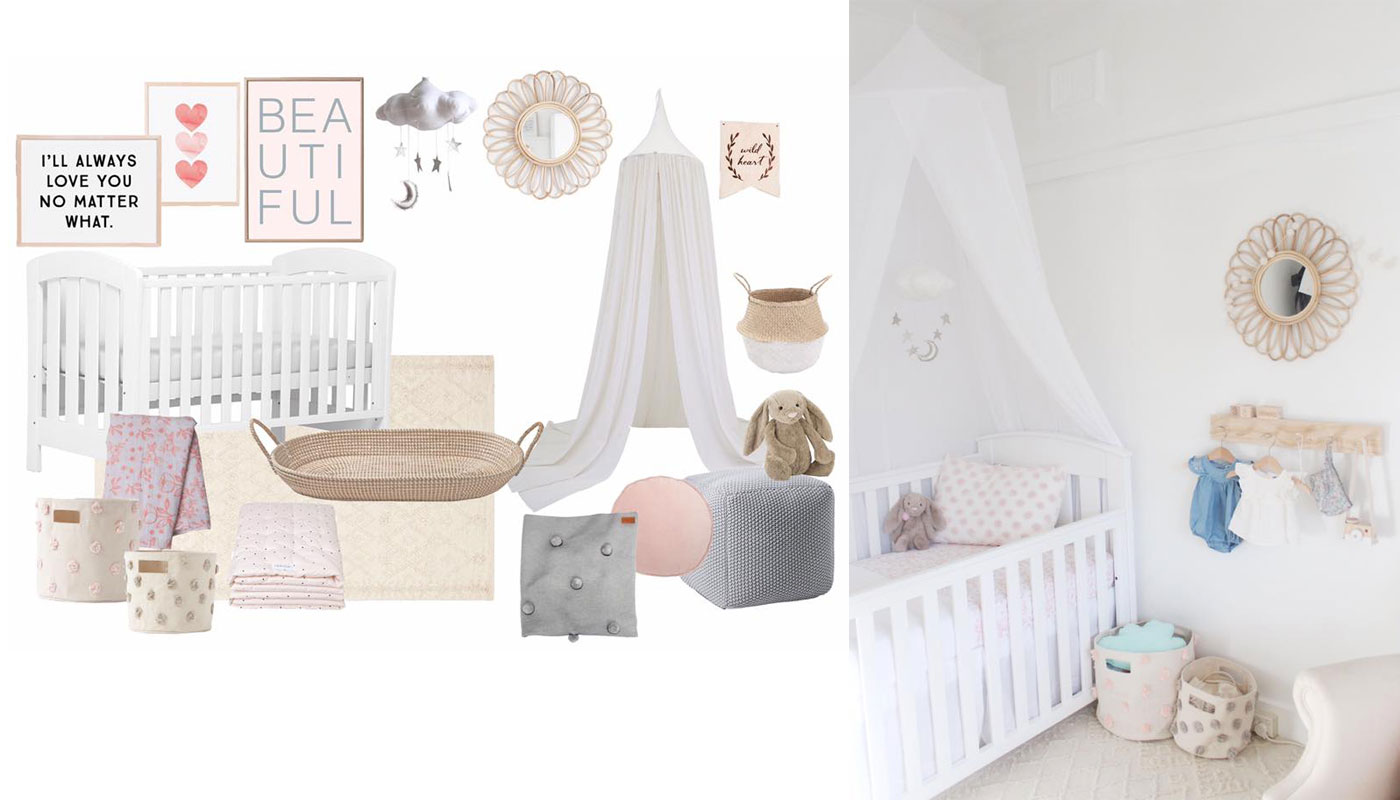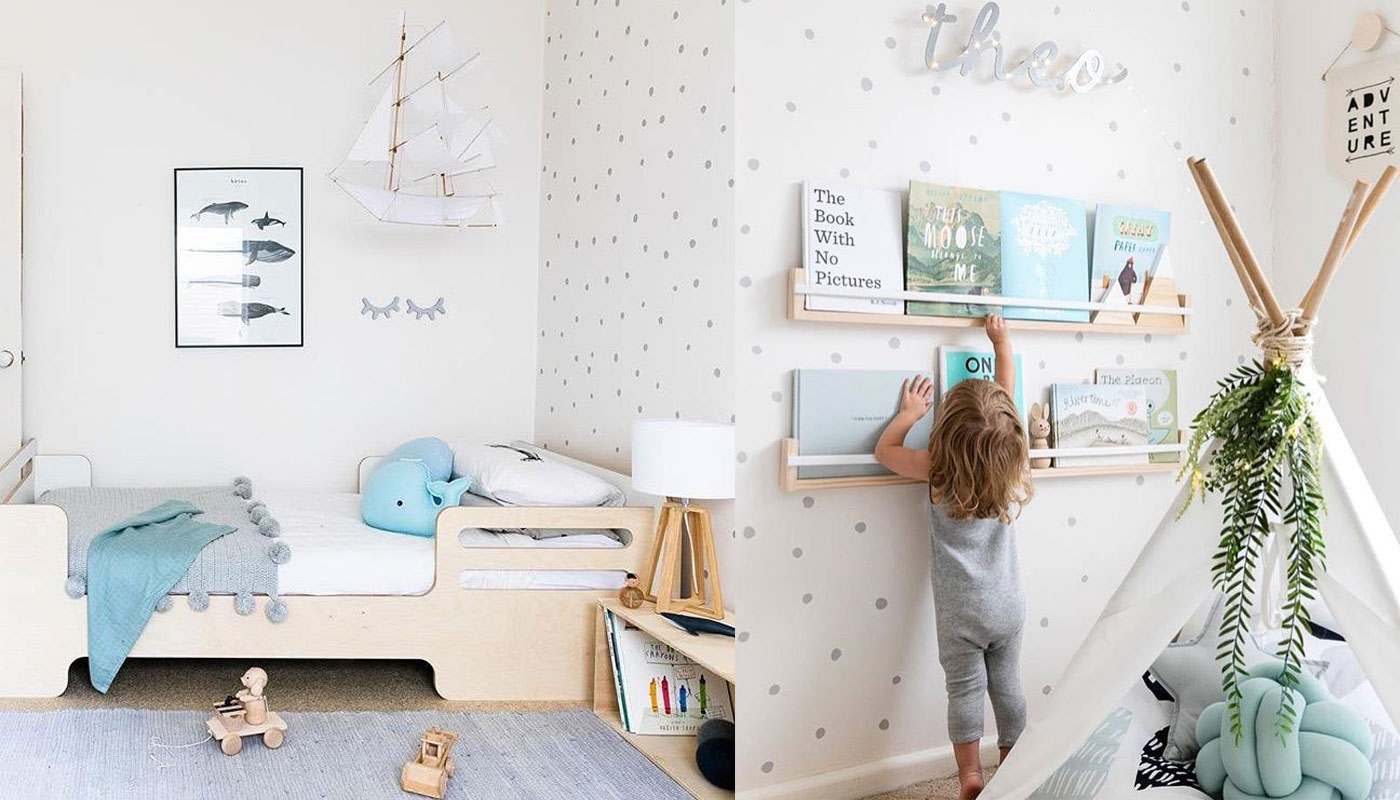 I came into the course having spent a substantial amount of money on my son's room. From prints to linen and accessories, I spent money on beautiful items so therefore it had to work .... right? Wrong! I had no structure or process and buying items that I loved didn't mean that they would work cohesively. Something that I quickly learnt! Thanks to Bel I am now able to visualise where I am heading and look at the overall picture to see if my purchases (and future purchases) work within the space, overall saving me valuable time and money. Your course has shown me much needed structure and process and with the tools provided I now have the confidence, direction and expert knowledge to finally finish a 2 year project. I only wish this course had started sooner! Thanks Bel xxx

Kristin Higgins
A massive thank you to Bel & Ali for creating such a flexible, & helpful course – Kids Rooms 101. I have had such a great experience and found it has widened my knowledge for creating Kids Room Spaces, which I feel I am more confident about. Having no background in interior design the exercises are explained so well and I loved the videos that had been created as I could really study what I needed to do which was fantastic as I more a visual person. I extremely loved creating a mood board as I was really struggling to put my ideas into action. Bel & Ali are great supports with a desire to help you achieve your dream and I am really thankful to them for creating Kids Rooms 101 course. If your interested in designing a Kids Room this course will get you on your way to your vision. It has been what I wanted for such a long time.

Gabby Eason @mrslittlelovess
Having been around kids interior styling for the past 15+ years, I am so happy to come across + recommend this interior styling course that makes it simple and easy for anyone to take their nursery or kids space to the next level. Bel shares her design secrets making it easy for you to complete the design process without it being overwhelming. Now you can design like the pros, I highly recommend this interior styling course!

Destination Nursery Creative Director Tana Hallows
As a design expert for Destination Nursery I was given the opportunity to review this course first hand and give some feedback. If you are one of those who find yourself spending hours pinning kids rooms and kids room products on Pinterest, saving images from your Instagram and dreaming of beautiful colors, patterns and textures, this is a DREAM COURSE. The course is built on four easy to follow modules covering all the major challenges you can encounter while designing on your own, in a way that won't leave you hanging, frustrated or overwhelmed. The course is filled with amazing insider's tips and tricks to make your own little Petite Interior space in your home. You even get to learn how to make the beautiful Design Boards that we all love from Petite's Feed, and you don't need an expensive software to do so!

Jannicke from Tiny Little Pads
I want to thank you for this course. It really helped me organize the planning. Thanks to you I know what to focus on, from what to start. There was a lot of practical tips, like how to choose the right sized rug or type of bed. I like the lesson about storage where I got to know many solutions where to put different kinds of toys. The Facebook community is very supporting. The best thing is that in the end I made a mood board showing how a room can actually look like! It's really great experience! Thank you a lot!

Kamila Snela