Sundae Body
Email Marketing automations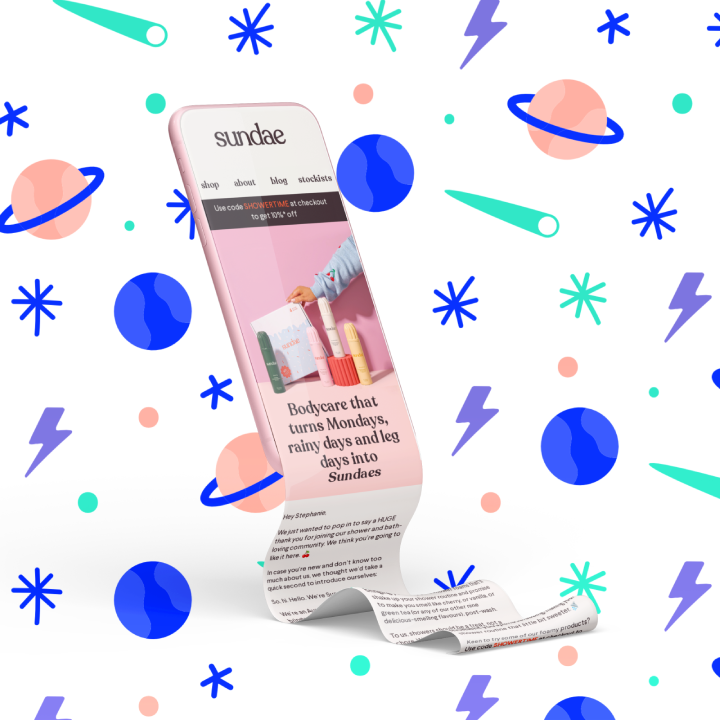 Copywriting: Naughty Nancy
Email marketing/ Klaviyo Implementation Specialist: Digital Space Hero
Have you ever thought about how boring your body wash is? Seriously, though. Have you? Are you one of those lame AF shower-users who buys whatever body wash (or soap bar – get outta here if you use one 🤮) is on sale at the supermarket?
If so, it's time to rethink your shower routine. Pronto.
Sundae Body 🚿 are the coolest body care brand on the (shower) block. They exist with the sole goal of turning your mundane shower routine into a ritual you'll look forward to at the end of every day.
And their shower foam flavours are so delicious, you'll definitely wanna eat them (but don't. They're not edible).
It's only been a few months since we (Digital space hero X Naughty Nancy) set up Sundae's email automations (~25 emails in total), but we've already seen their revenue (from the flows alone) increase from 11% to 23%, and it's only been a few months!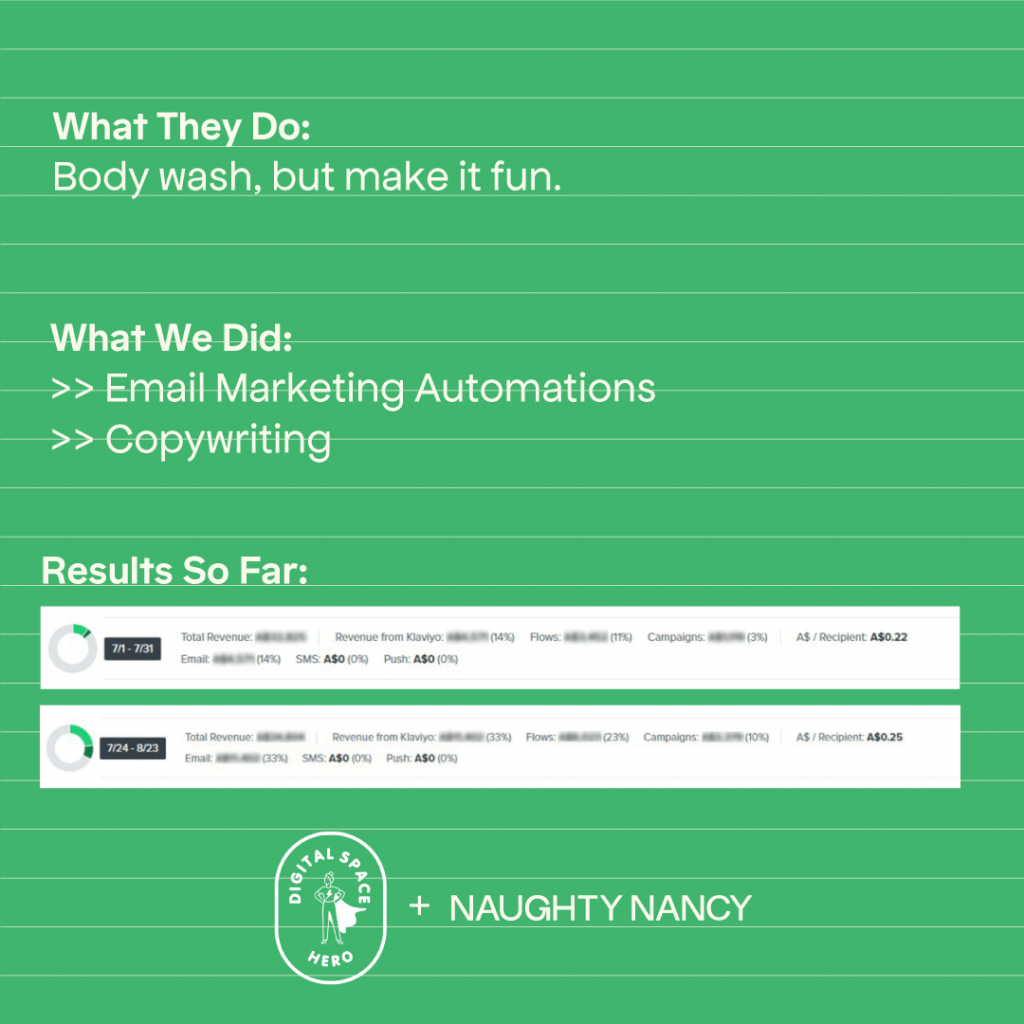 We've loved working with you, Sundae Body (and you've most certainly become the cherry on top of our self care routines). 🍒