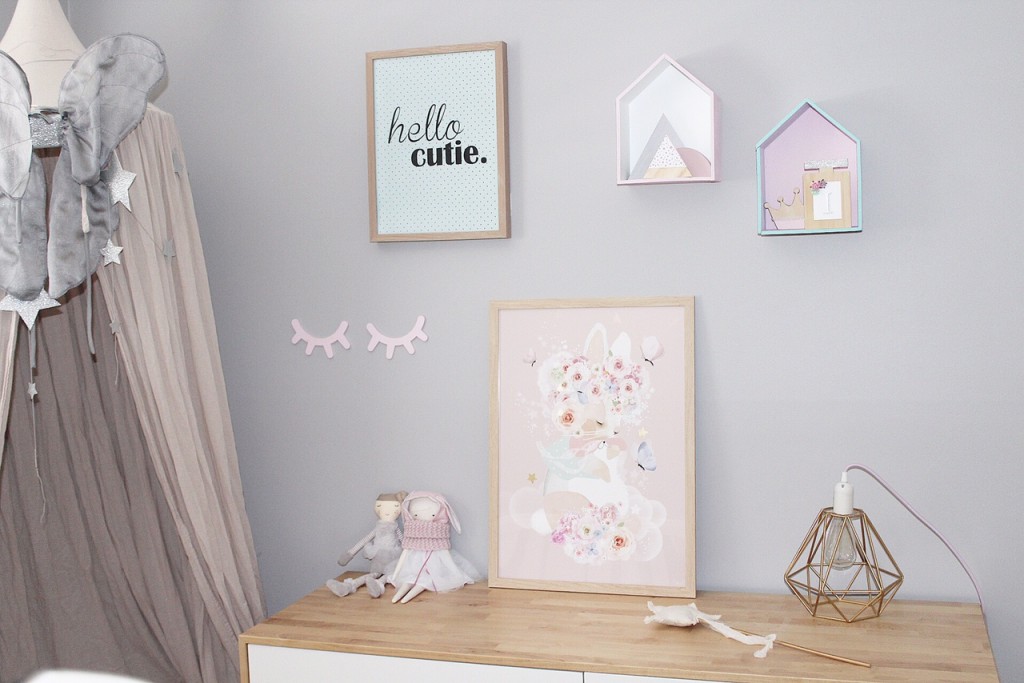 We love sharing our student's work here at Kids Rooms 101 HQ and today is no exception! Gabby Eason joined our course in June 2016 and we are delighted to share her story.
---
My name is Gabby, I'm a wife & mum two beautiful babes – Mason 4 & 1.
We run a family company in Sydney and have also been renovating our home, which I have loved. But I felt I needed to branch out to try and do something I have always loved.
I have had a passion for interiors and especially kids interiors for quite some time. I knew I wanted to do something in the kid's rooms but just didn't know where to start. After having Isla I would search Instagram for all things interiors to try and gain some ideas, for me I knew what I wanted to create but I just didn't know how to put it together.
Once I found Petite Interior Co. I knew I was on to something good and was even more eager to try and create something for my little girl's room, as I just loved all things girly – soft pinks, whites, grey, & timber.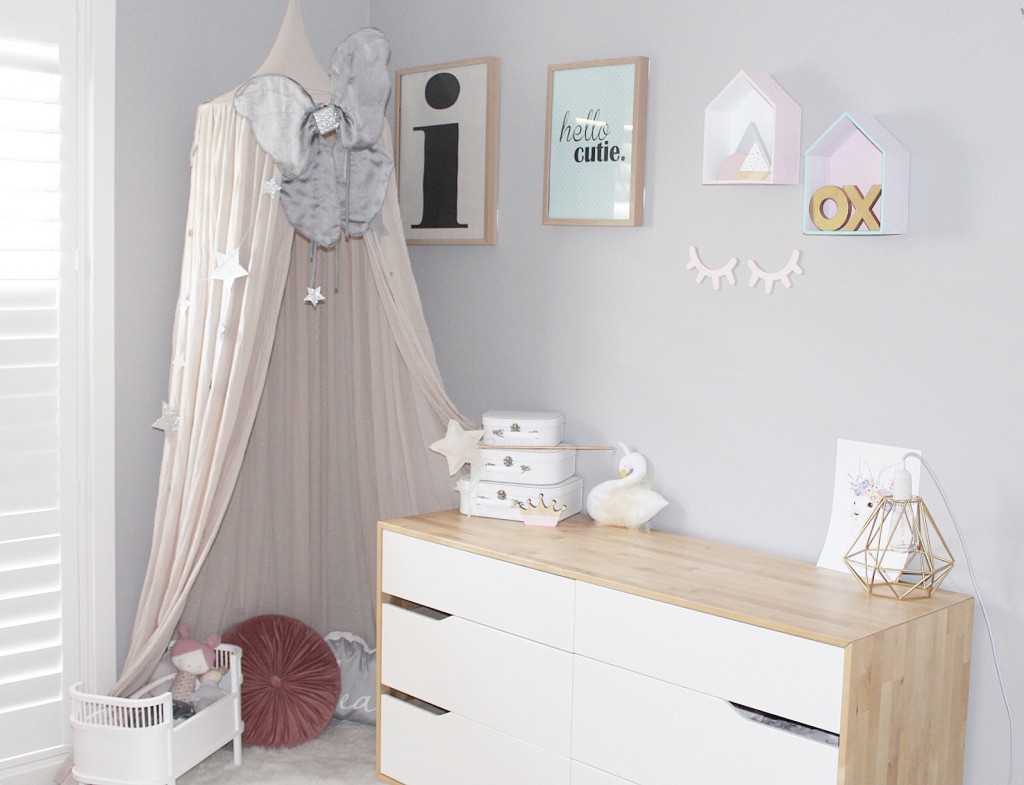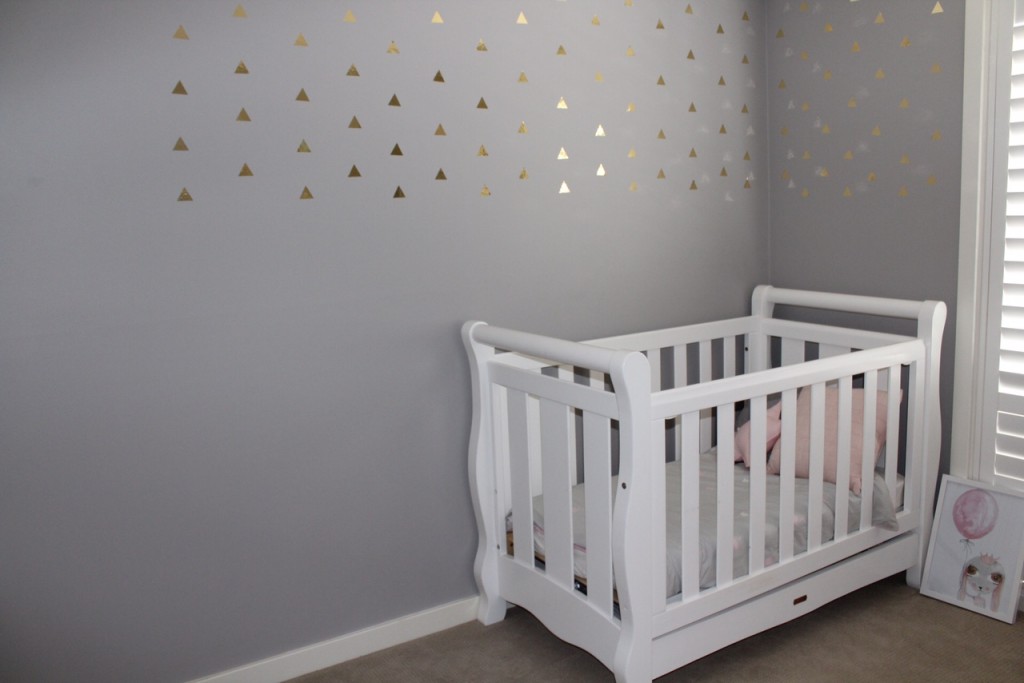 Once I saw Kids Rooms 101 were running courses I thought this is it, this is how I can get my passion to come alive as I had so many ideas but just didn't know how to structure the room with feature walls, bedding, rugs, storage etc. I looked into the course, which sounded great as it could fit into my busy lifestyle. It was flexible, video tutorials, a Facebook forum and supplier list which was a fantastic bonus as this could start to help me get my way.
Since starting Kids Rooms 101, I feel it has given me so much confidence and knowledge and has taken me into other avenues.
The mood board tutorial was my favourite as I loved seeing how it could come together.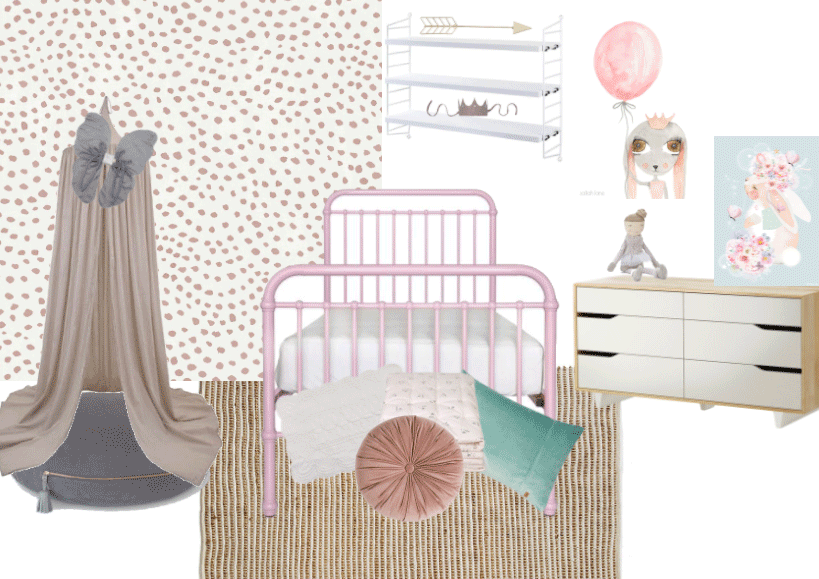 It's great that I can refer back to the Kids Rooms 101 membership at any time to help me with my future designs.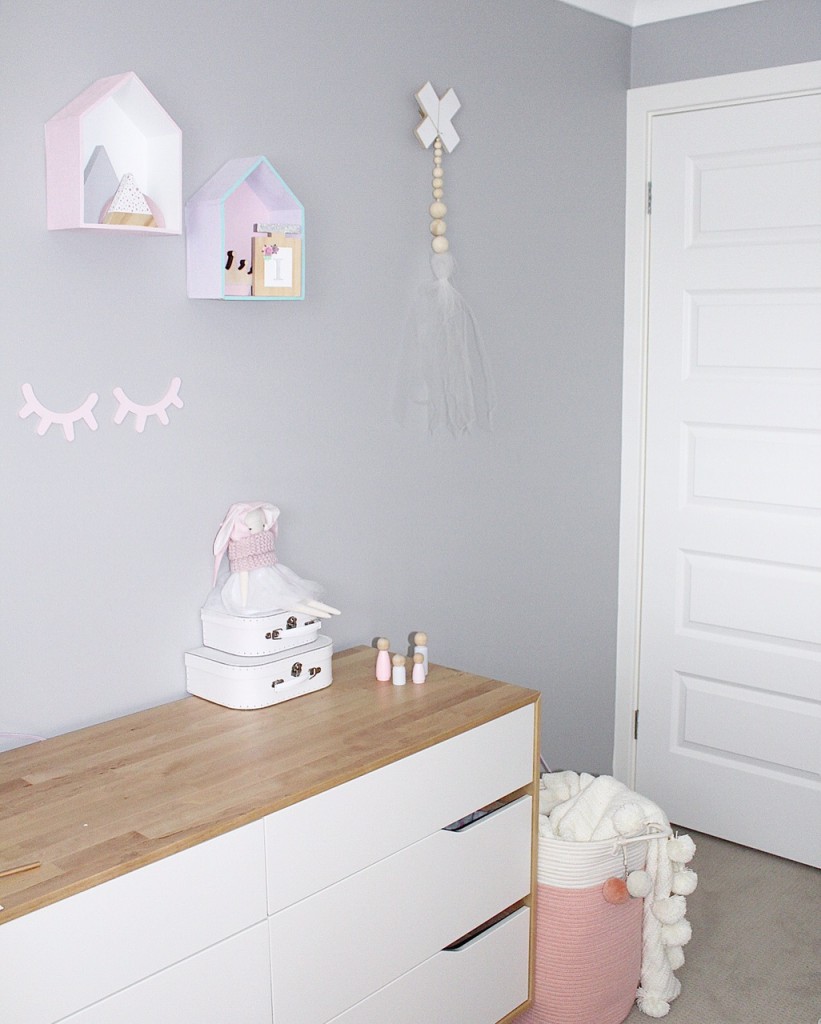 You can follow Gabby's design journey via Instagram @mrslittlelovess.
---
Enrollments for our Children's Interior e-course Kids Rooms 101 are now open for a limited time.