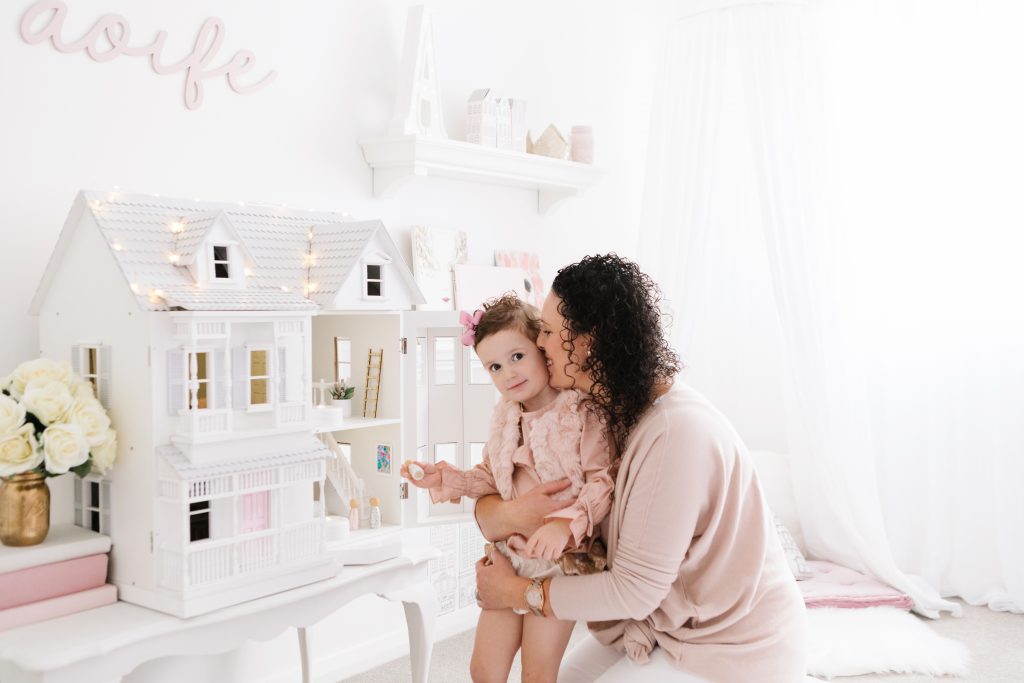 We are beyond thrilled to feature our Kids Rooms 101 graduate Jo Curran from Pretty Petite Co on our blog today!
---
I'm Jo, and I am addicted to interiors, so it was a given that I wanted to create a beautiful space for my little love, my three year old daughter Aoife. I have always loved to decorate spaces, my first memory being when I was little, and a beautiful old dressing table was given to me for Christmas. Most 8 year olds would turn their nose at such a present, but it became my sanctuary, moving my jewellery box and snow globe and other special pieces until it was juuuuuust right. To this day, I still have that same dressing table in my home, and I can barely believe that Aoife too loves to sit up at the table and organise the shells and books that now adorn it. I truly believe that a love of interiors runs through my veins. It's what I think about as I go to sleep and have often been caught sleep talking to my husband, sharing my delight in finding the perfect cushion cover for a particular space. Did I mention before that I am an interiors addict?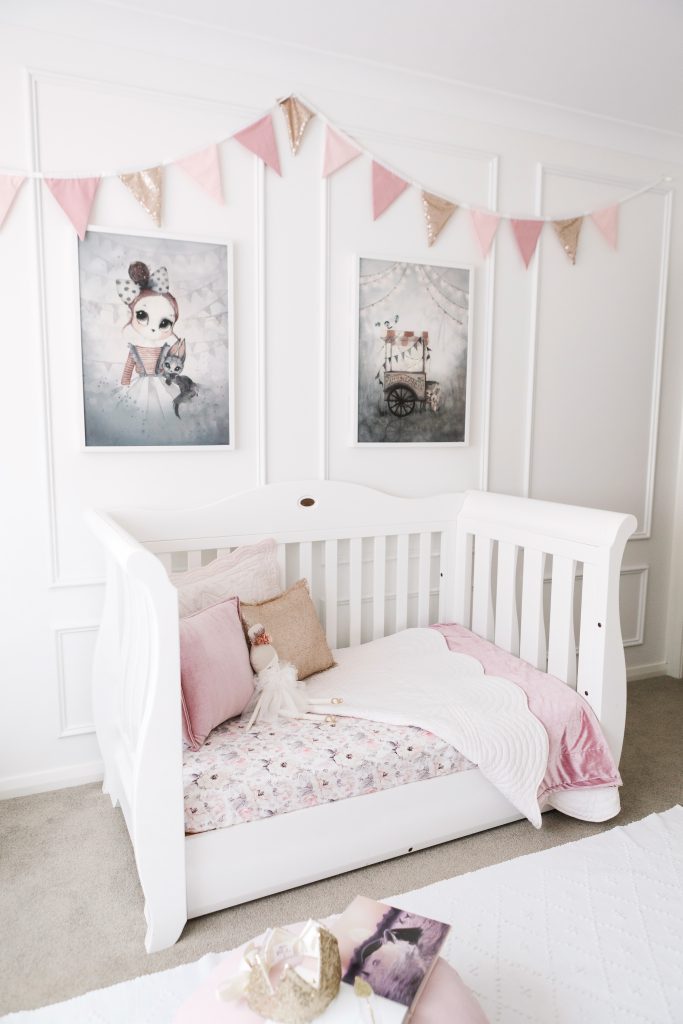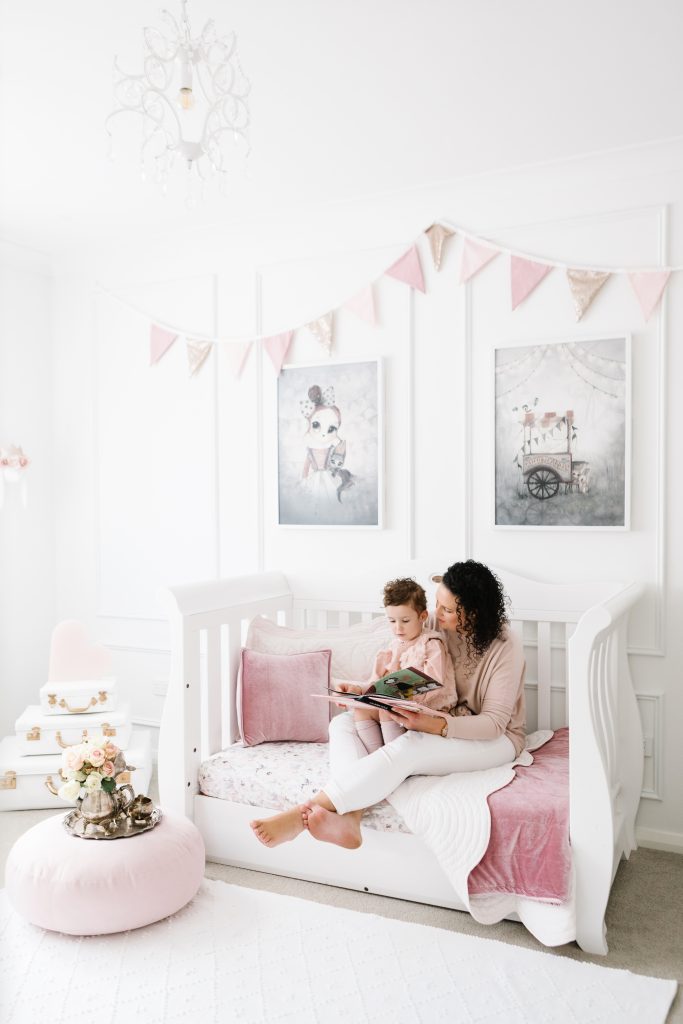 When I created Aoife's Once Upon a Time room, I imagined more than just the furniture, the rug and the cushions. I dreamed of a room where we would cuddle, read books and twirl. A room for her to grow, to learn and to dream. Aoife loves to twirl in her tutus and capes, so the room I designed needed to have an open space with room for her to do so. She adores reading books, so a reading nook and shelves to display her favourites was a must. Still only being small, I wanted the space to have plenty of room her to sit and play on the floor, but I also wanted to add a little height and comfort by putting her dolls house on a gorgeous old antique coffee table.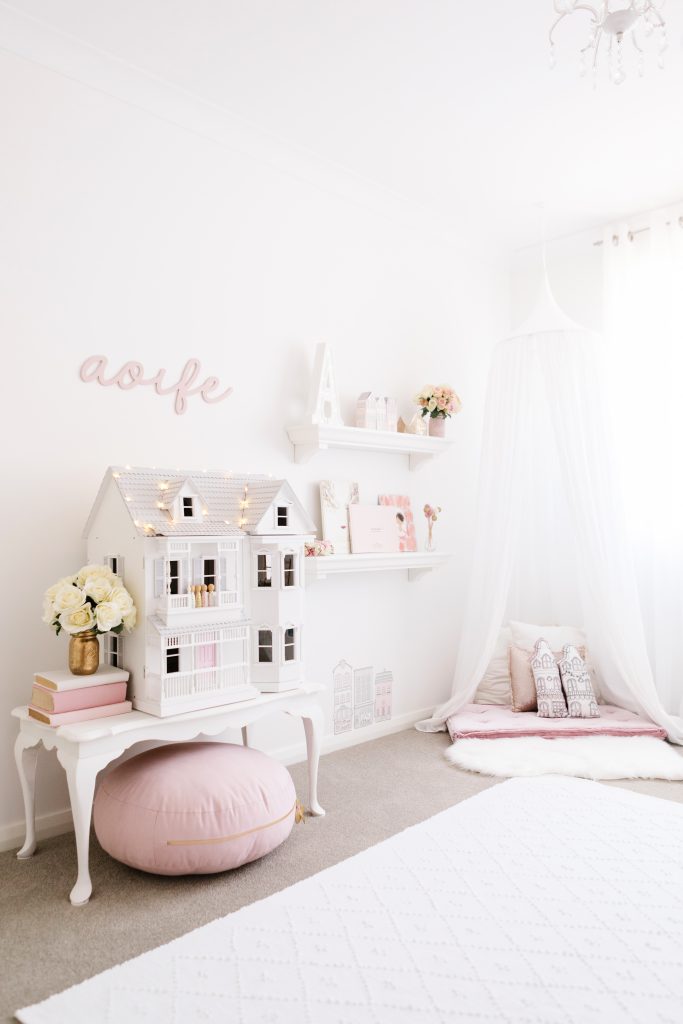 Aoife's room is a mixture of pieces that are old and new. Some pieces are new from brick and mortar stores, some are purchased through the gorgeous Australian small businesses that I source on Instagram (I love being able to support other women in business) and other pieces have been found in op-shops and antique stores which I have restored to incorporate in the space. I love the fact that each piece from an antique store has its own story, it has lived another life before it has come to share in ours.
I was so fortunate to have a friend in the photography industry, Aimee Cook from @aimee_cook who captured the mood and whimsy of this space perfectly. Her attention to detail was incredible, and her professionalism made this whole project feel complete. They say a picture is worth a thousand words, but Aimee's photos left me absolutely speechless. For anyone who is wanting to take their interior design to the next level, I can not highly recommend enough that they have it professionally photographed.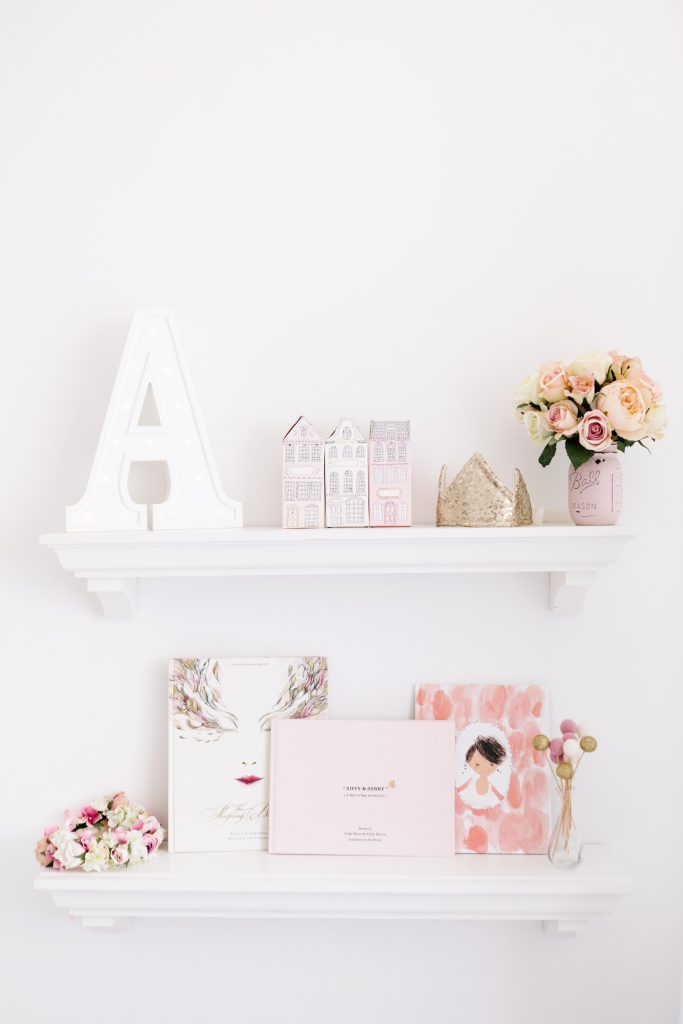 I have always been passionate about interior design but was looking for a program to be able to capture the concepts that I had floating around in my head and display them visually. One night I was Insta chatting to the fabulous Kristy from Minnie and Me Interiors about our love of design, and she mentioned that she had recently completed the Kids Room 101 program. I had been following Bel Kurtz from Petite Interior Co and loved her style and attention to detail, so this program totally made sense to me. It was the best decision I have made when it comes to upskilling myself, as the course itself was very practical, thorough and considered every aspect of the design process. Since completing the course, I have enjoyed the Kids Rooms 101 challenges, providing me with the opportunity to challenge myself and create spaces that are out of my comfort zone. It is brilliant to have a supportive Facebook community to be able to share ideas, concepts and design boards with.
Feeling inspired?
Our children's interior styling course is open for enrolment! Learn how to create beautiful children's bedrooms like Aoife's bedroom above. Hurry, early bird offer available for a limited time only.